Since the beginning of 2016 I've been one of the lead creatives overseeing The Home Depot social and content account at 22squared. All of the work created for the account is heavily based on target audiences and media plans.
BUILD CHEER / SOCIAL
The Home Depot wanted to generate awareness for it's Cyber Week deals. We spotted an opportunity to create something memorable out of their 2015 platform: Build Cheer. As a brand that targets doers, we partnered with a wood worker from Atlanta and built 6ft tall letters made of wood that spelled Build Cheer.
The sculpture served as our display for the Cyber Week products, which we wrapped in custom made wrapping paper designed in house. After the teaser social post went live we followed up with other post versions with unwrapped product and other specific product lines.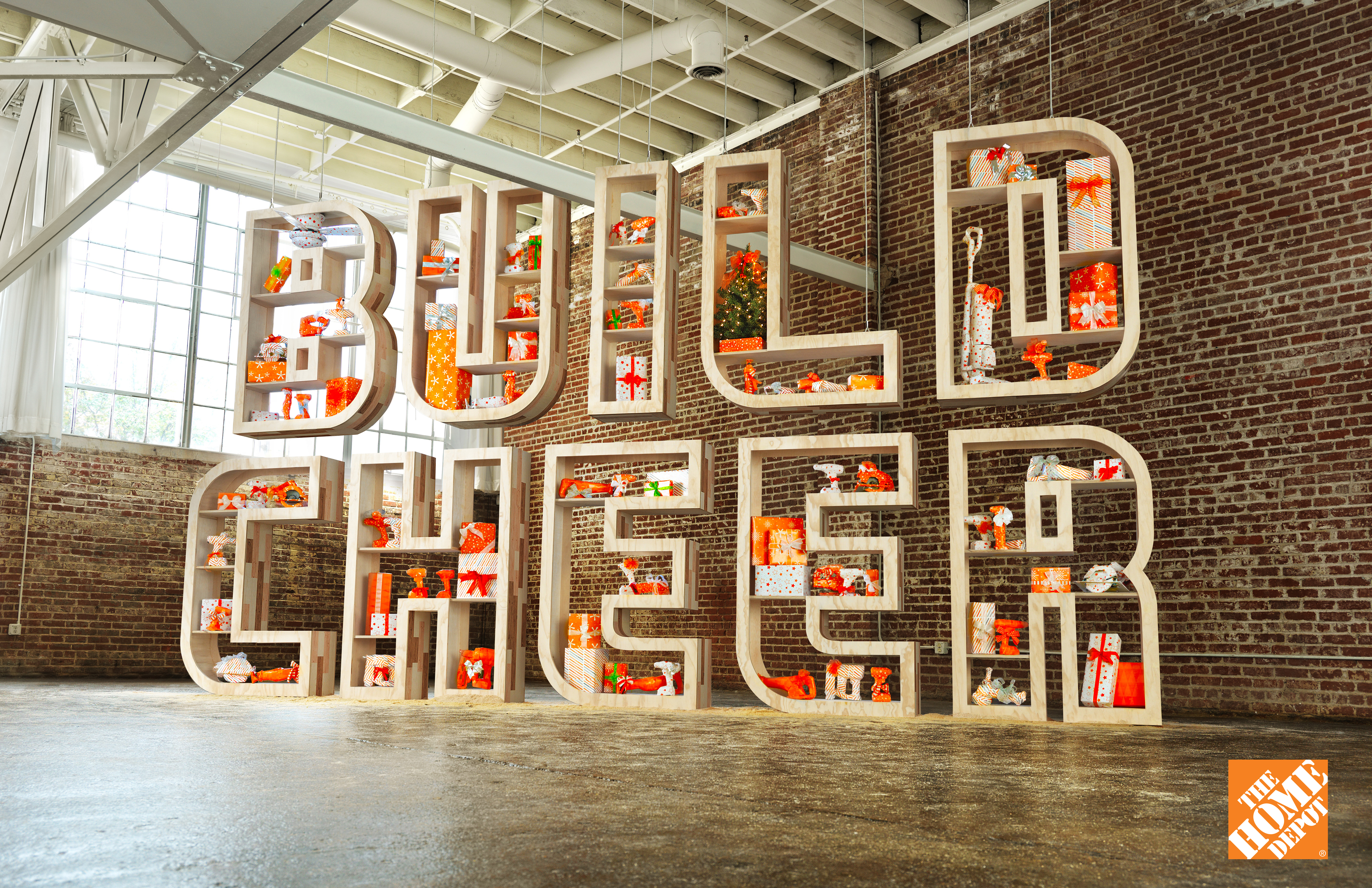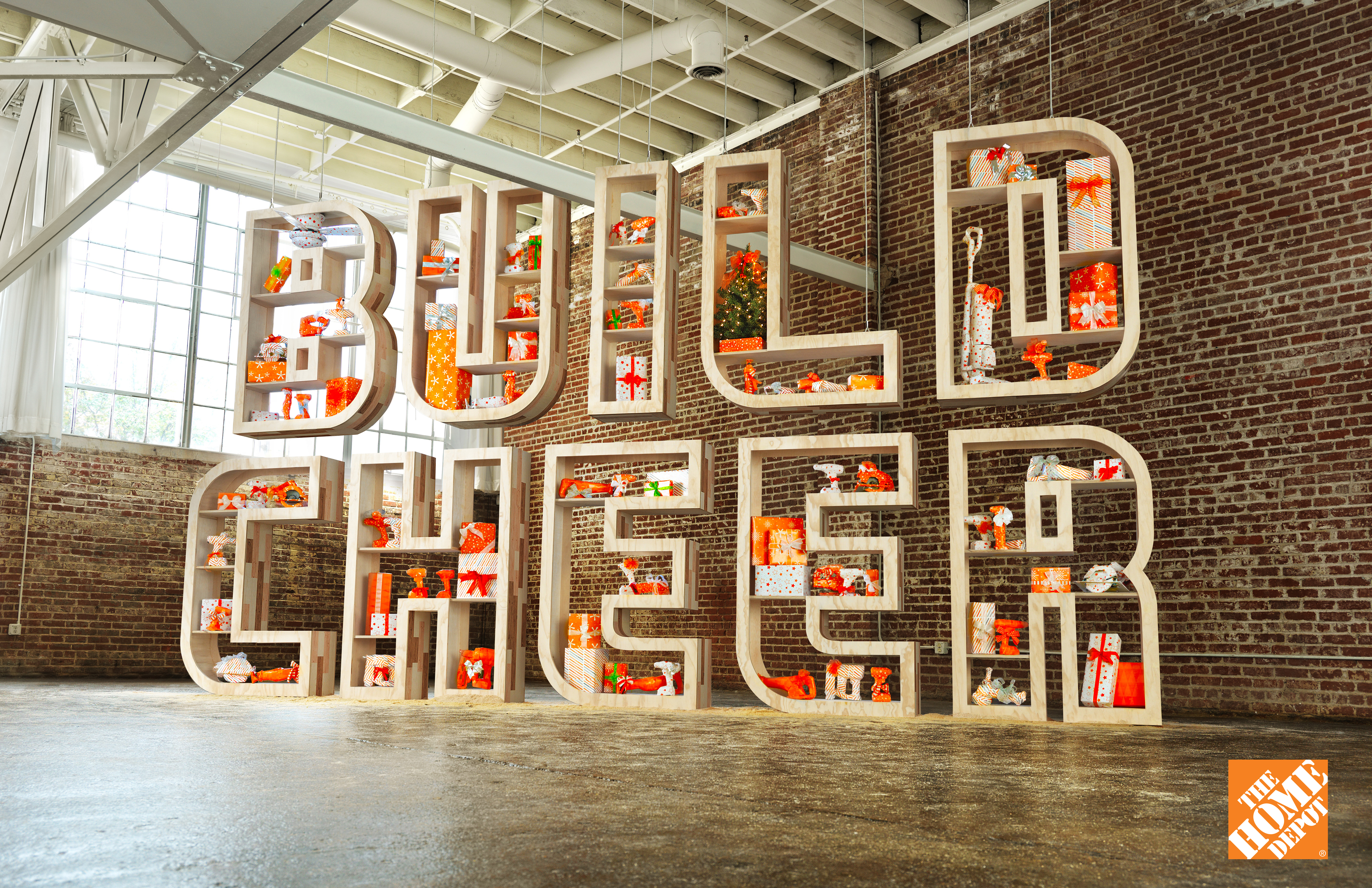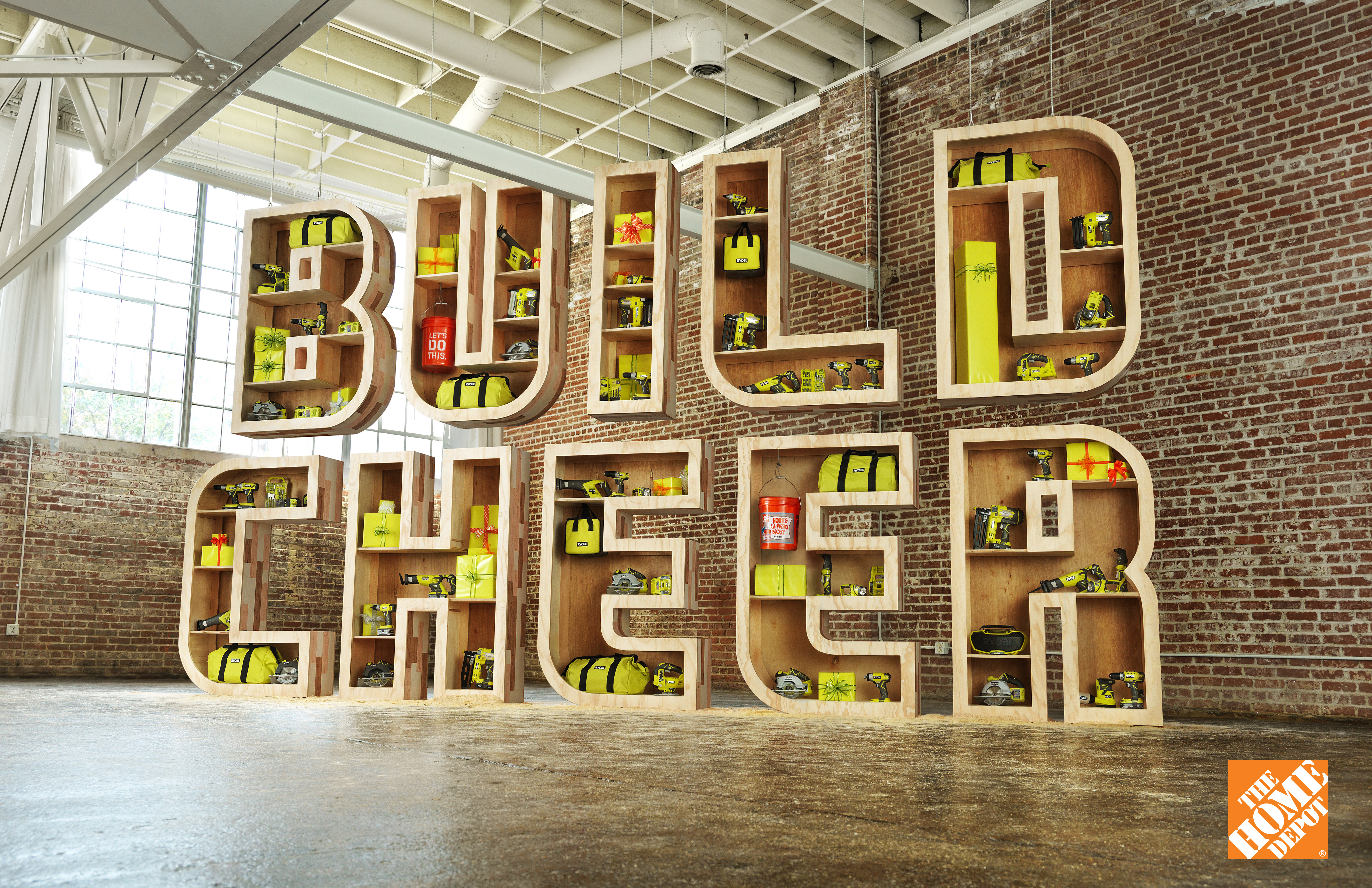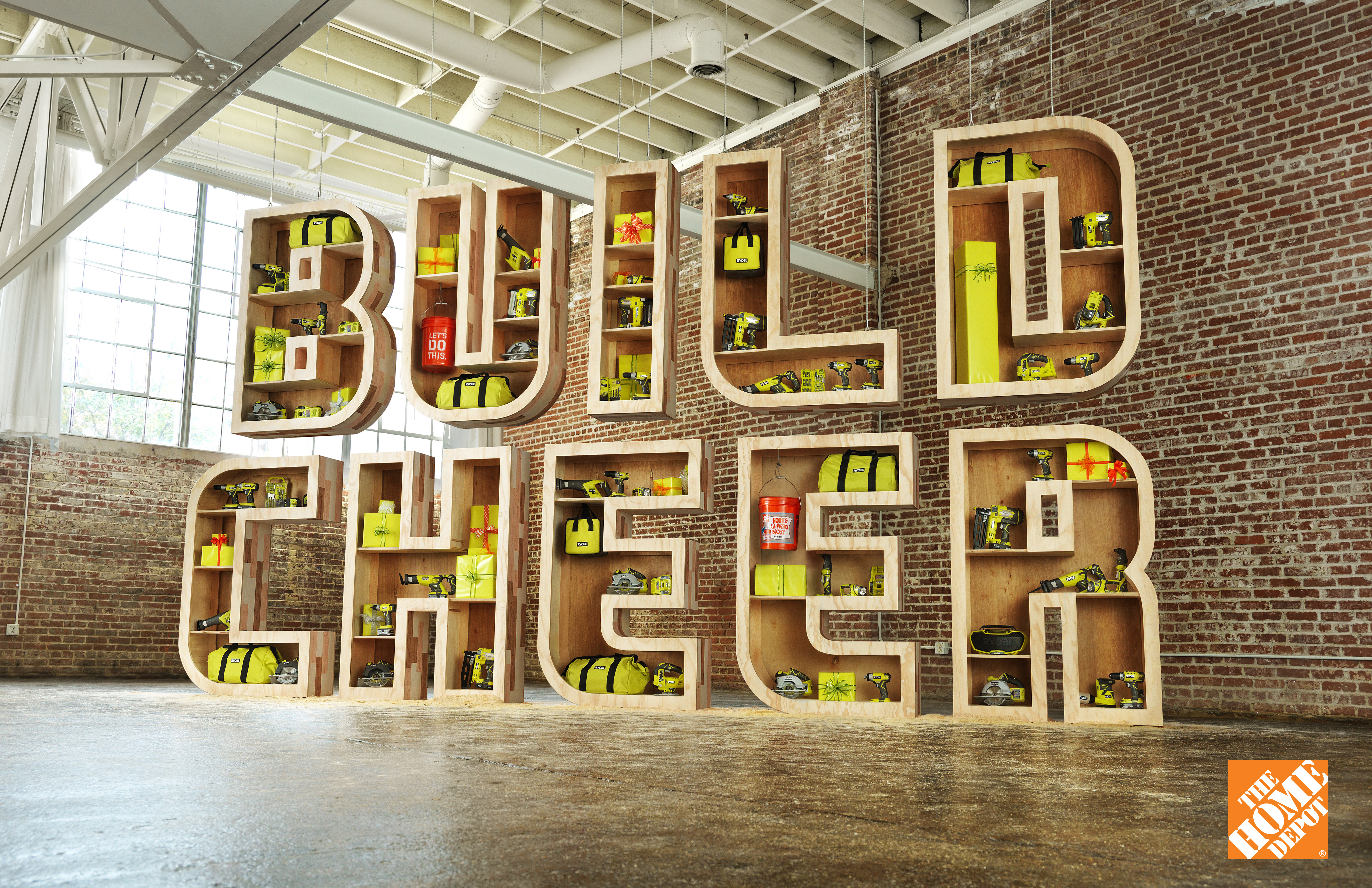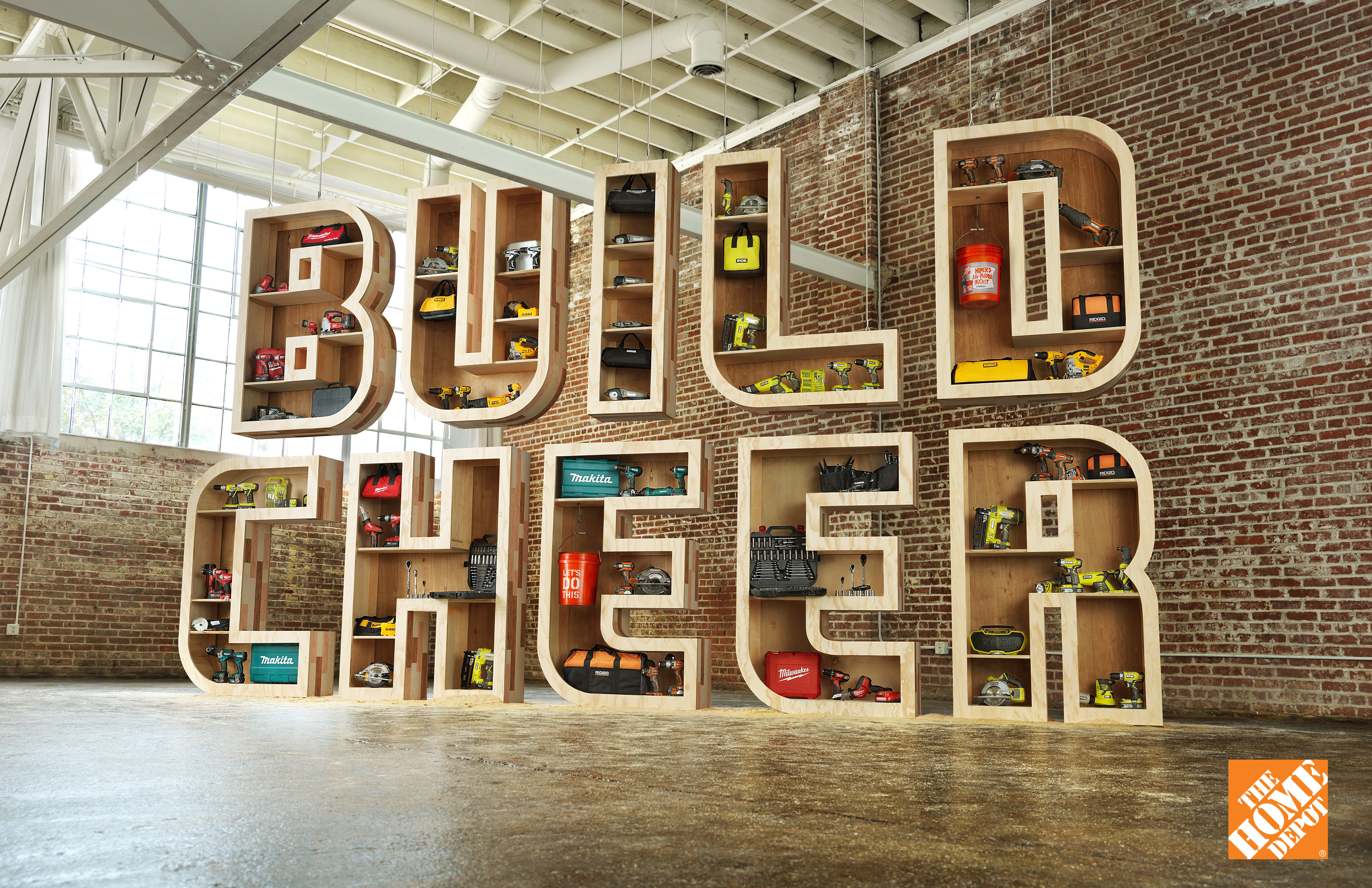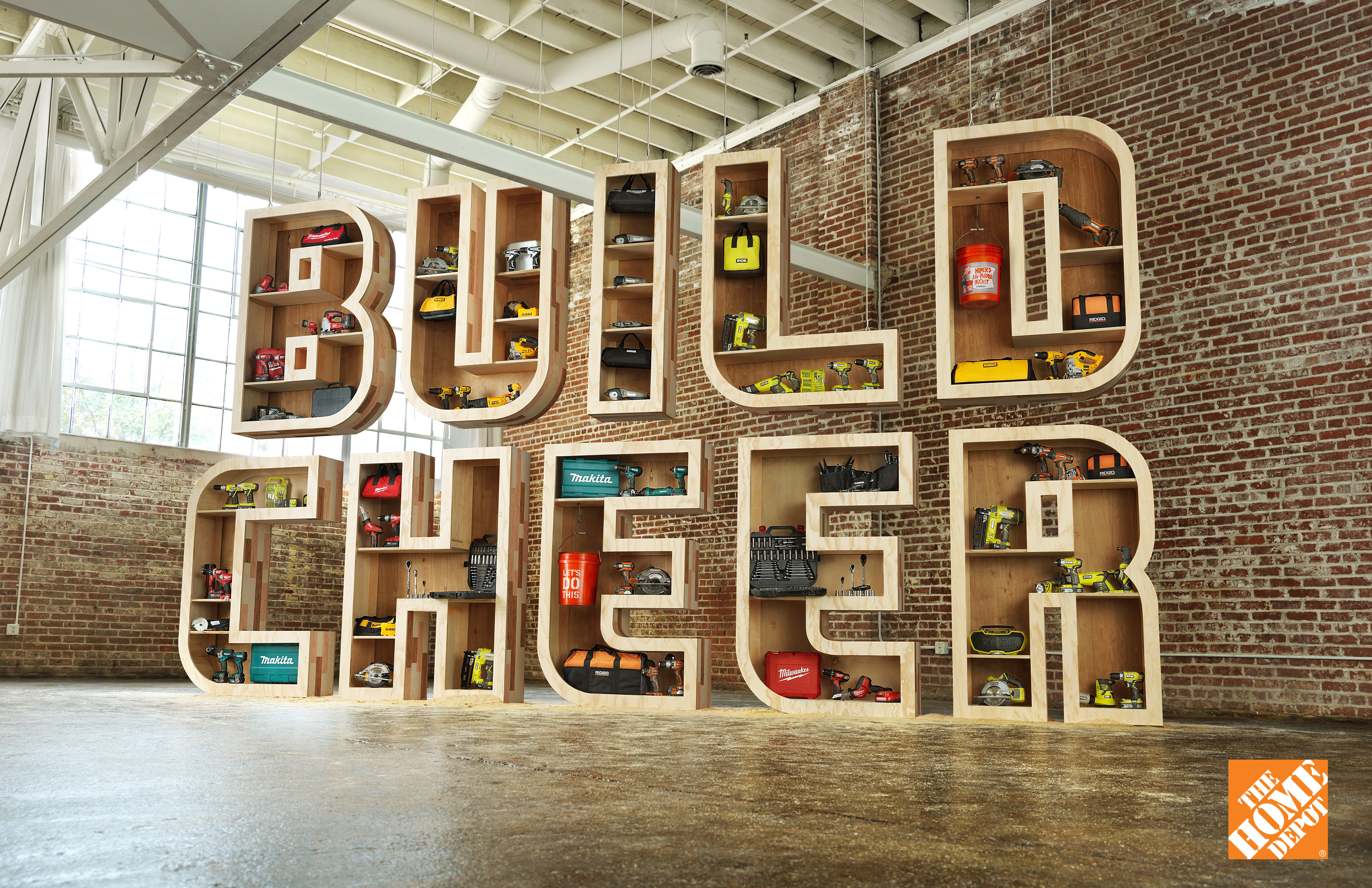 COLLEGE GAME DAY / SNAPCHAT
We partnered with Snapchat to create a series of ads to run on ESPN's Discover page during the height of college football season. Since most Snapchat users probably wouldn't care much for an ad from a home improvement store, we opted to put our tailgating essentials front-and-center in an over-the-top pregame. Each ad plays out in a perfect loop, making the creative genuinely native to Snapchat and giving users a reason to watch over and over again.
SOCIAL COUNTDOWN
The Home Depot wanted to celebrate the holidays in their social platforms with a couple of organic posts. We concepted, created and shot these stop motion animations in house. Turn up your volume!
APPLIANCE SOLUTIONS
When one of your major home appliances breaks down, everything comes to a halt. To raise awareness and consideration of
The Home Depot as an appliance provider, we created three spots that dramatize the moment of when an appliance
breaks down on you.
STYLE SWAP / SOCIAL
Home Decorators Collection is a design brand from The Home Depot that offers a suprisingly wide range of high end home decor. To increase awareness of this line of products we partnered with two influencers and created beautiful and sleek custom content that ranged from Facebook Canvas Ads to Instagram Carousel, Facebook link ads and Pinterest Cinemagraphs.
The creative was inspired by the common but not very pretty silo product imagery we often see on the social space. We used silo images as our starting point and then disrupted the frame to showcase how beautiful a makeover room can look when you work with products from Home Decorators Collection.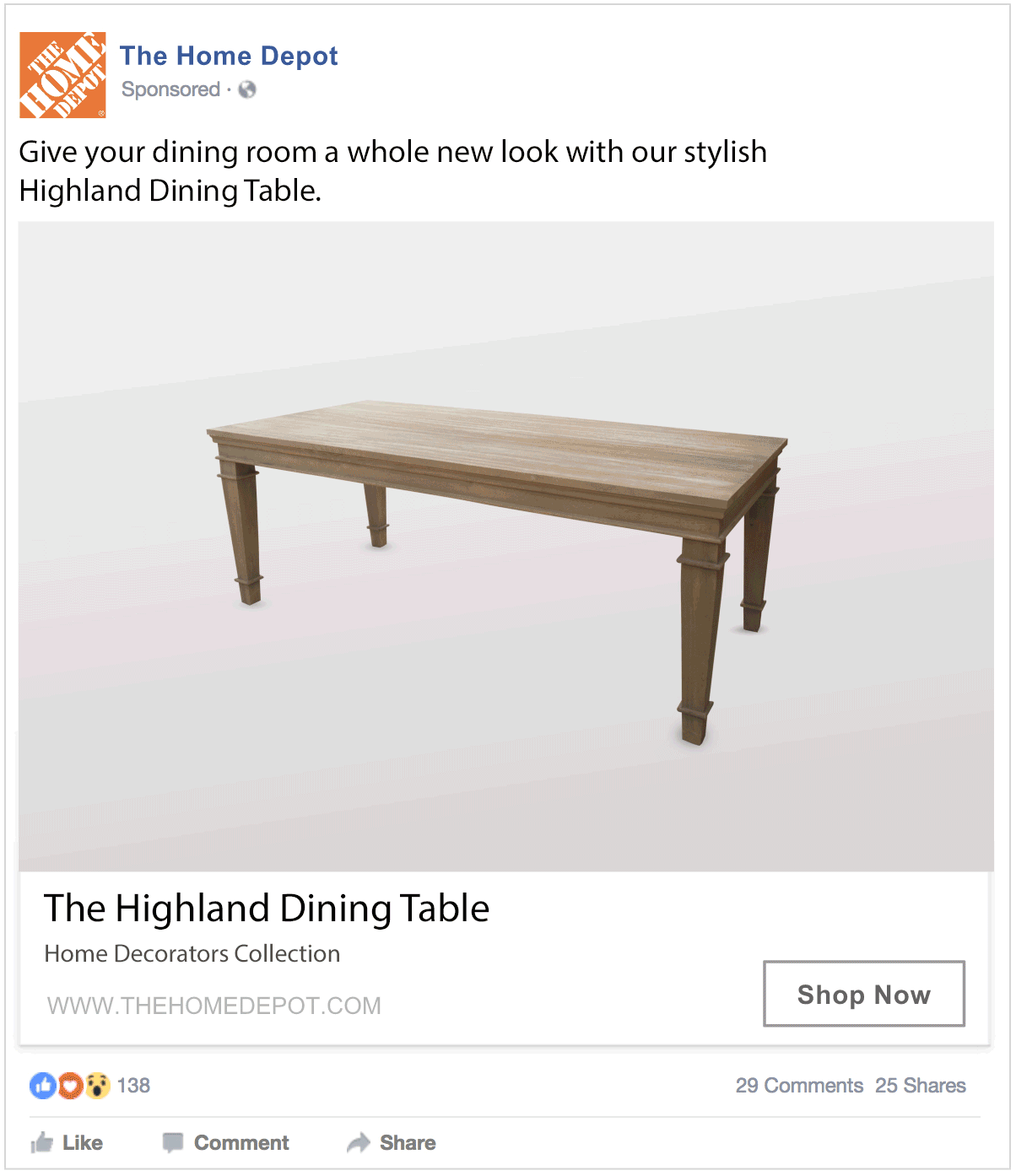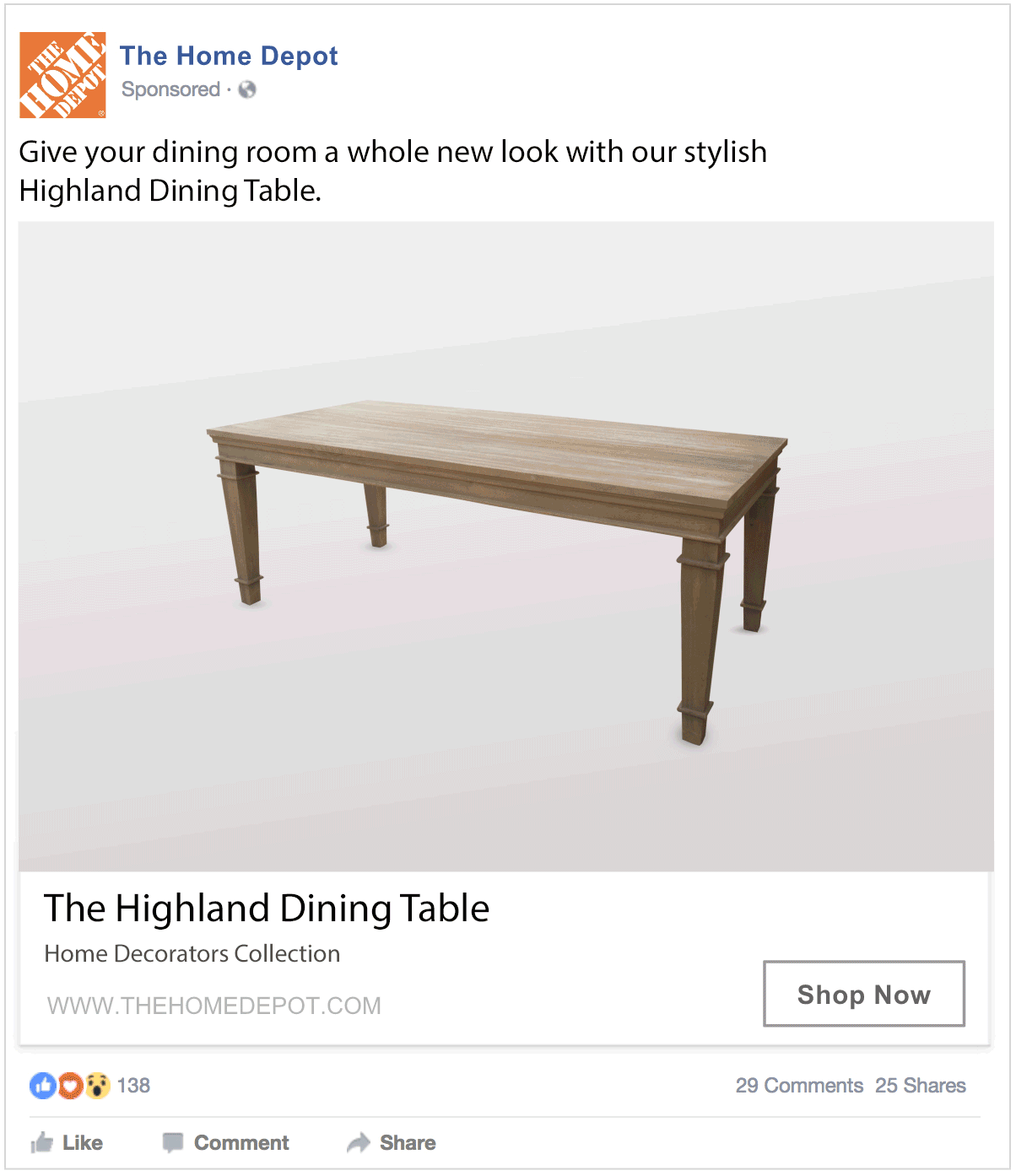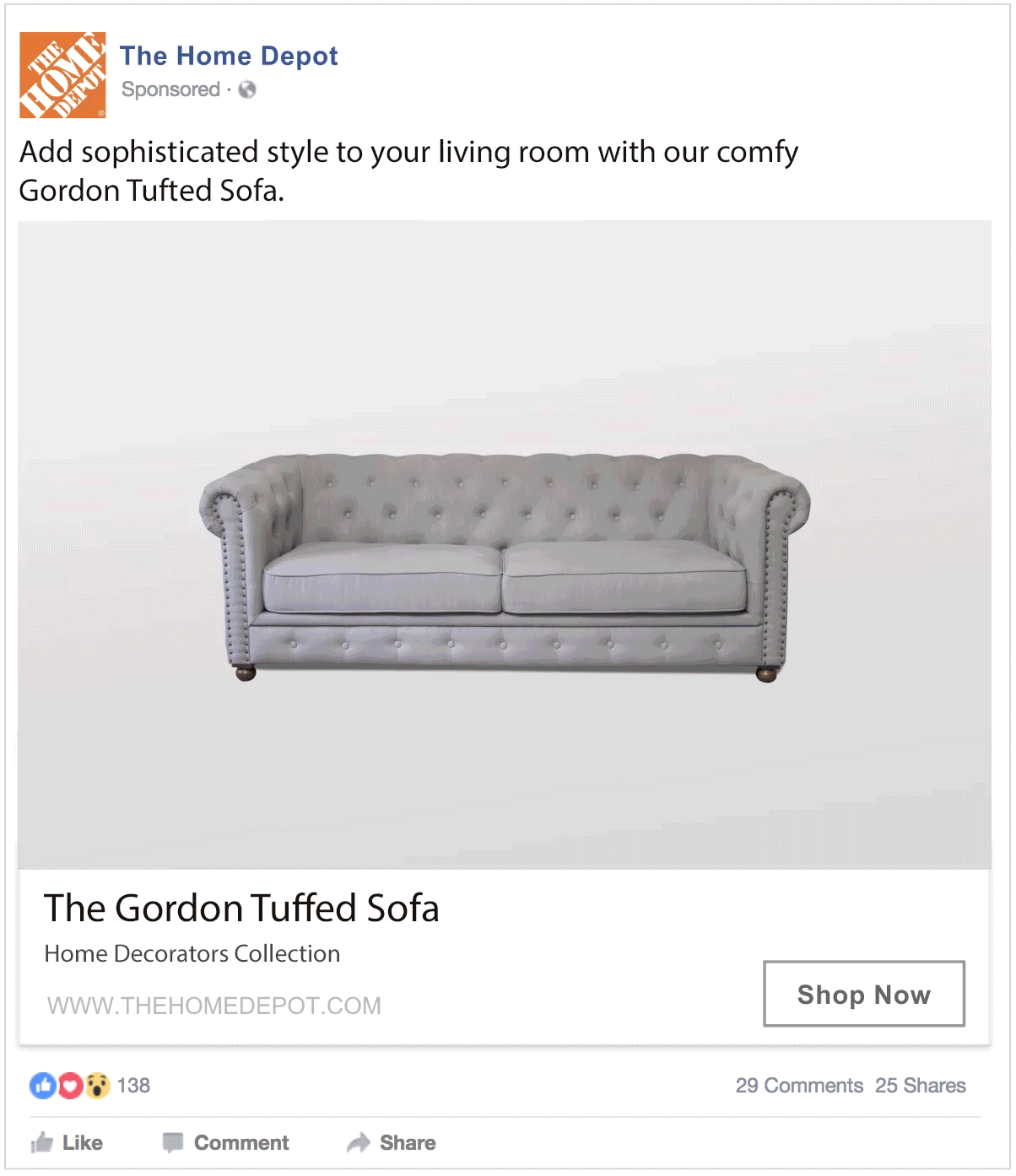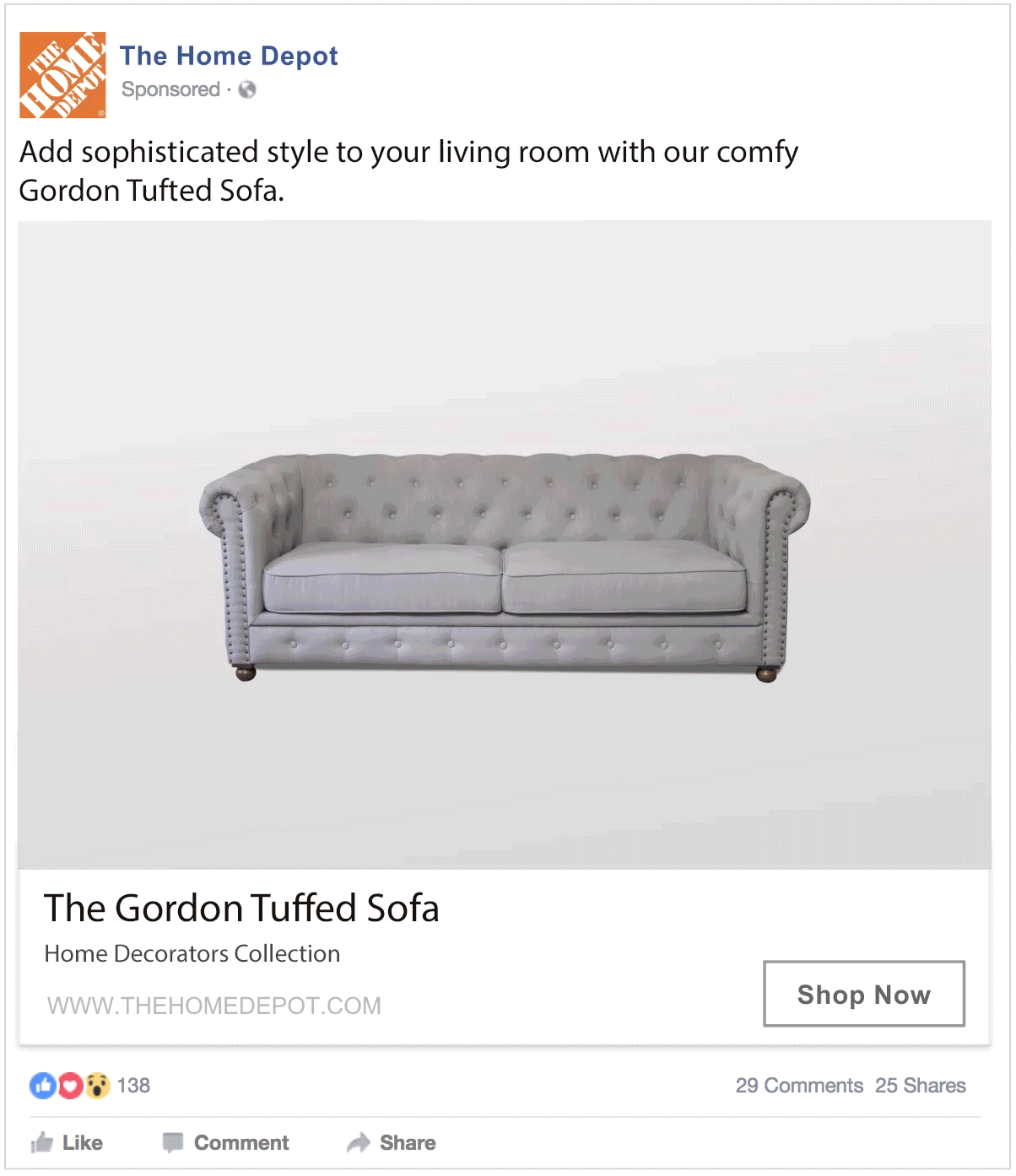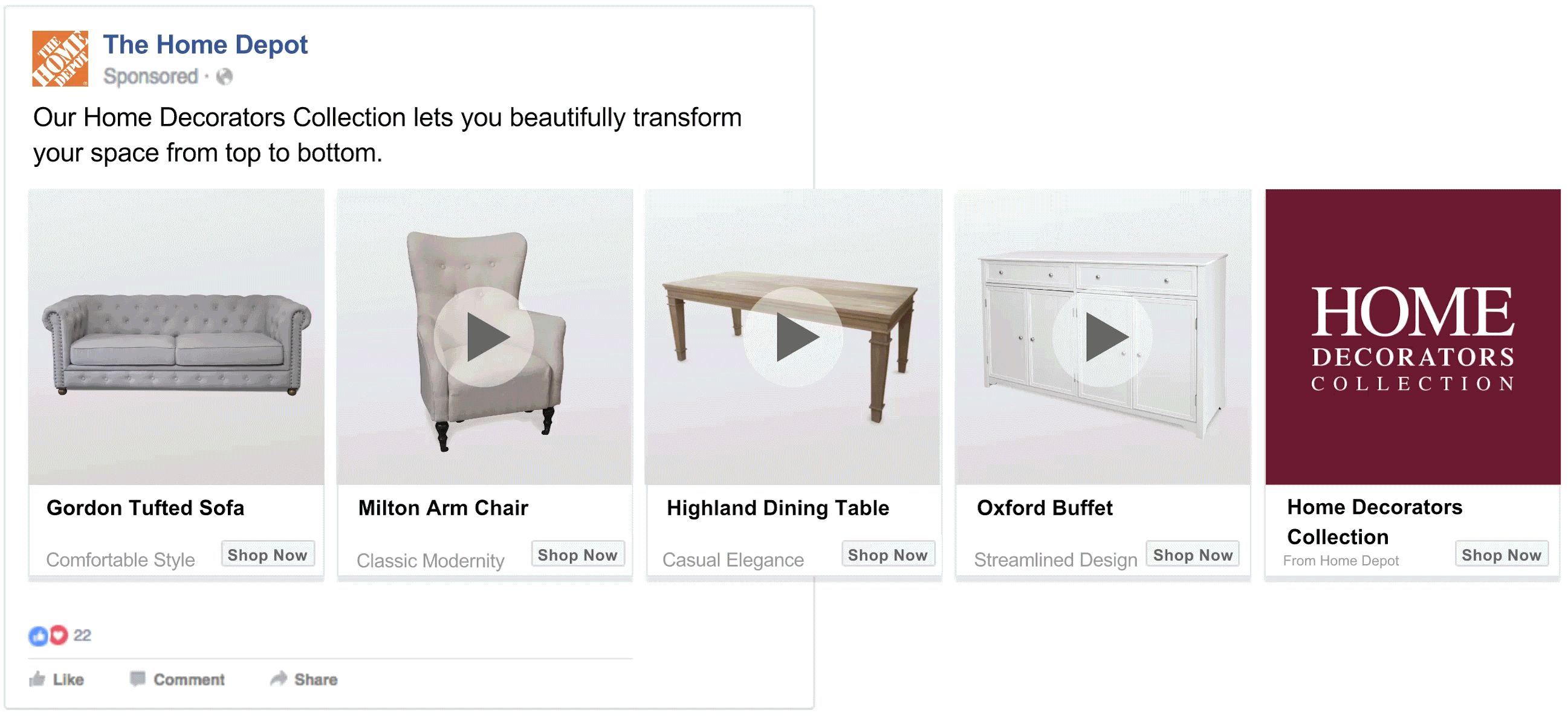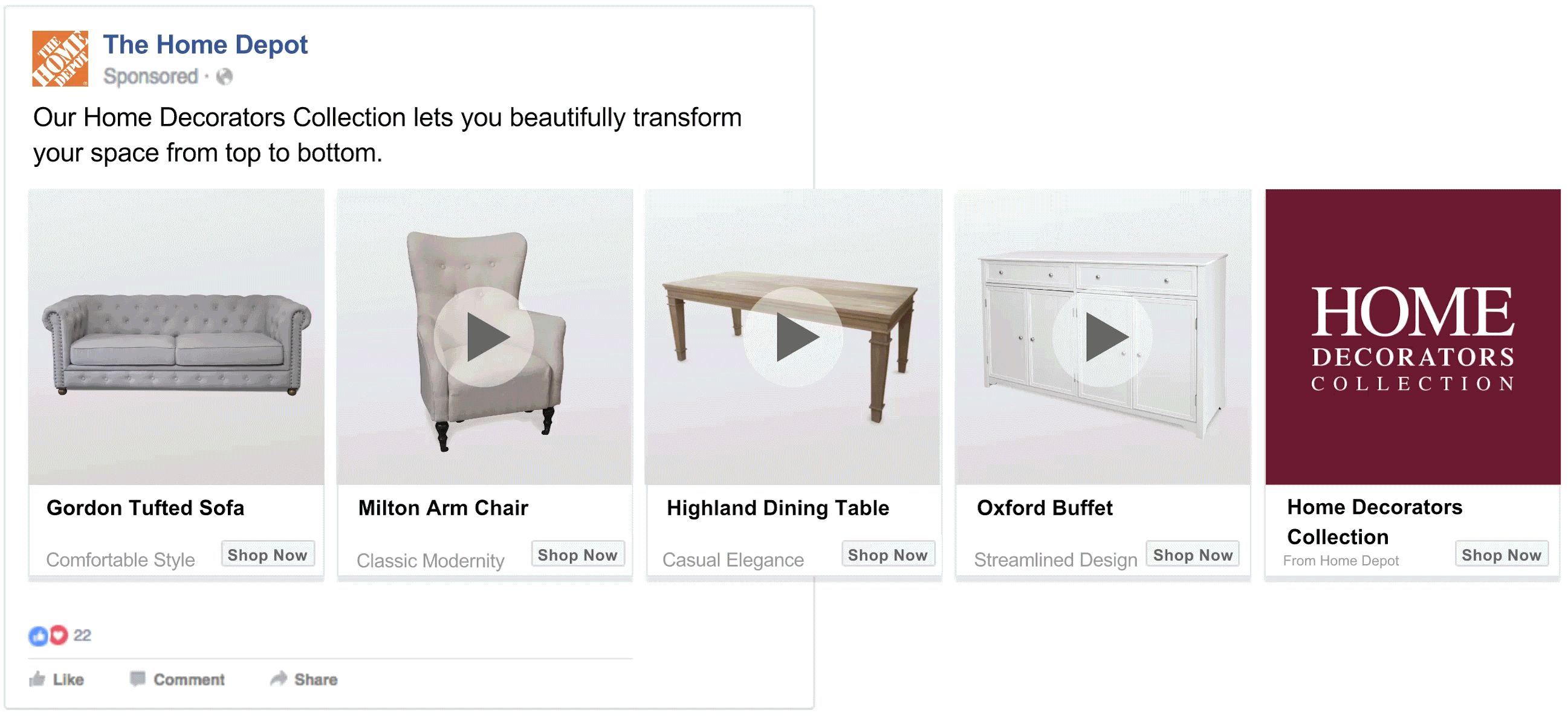 WINTER BATH / SOCIAL
The Home Depot offers a series of beautiful pre designed bathroom sets, and they wanted people to know more about them. We created a series of inspirational content that visually explored multiple details of each set, giving users plenty of material to explore and learn more about each set. The series brought each set to life by creating stop motion animations, cinemagraphs and a beautiful and inspirational Facebook canvas ad that focused on each product and detail of each bathroom.