International Women's Day
For International Women's Day we created and designed a campaign based on internal research done at 22squared. First we created a website that posed a simple question: What's the one thing you hate being called at work? (All answers were anonymous).
Using the data from the answers we received, we created a series of posters meant to make everyone at 22squared stop and think about the words they've often used around the workplace when speaking to/or about women.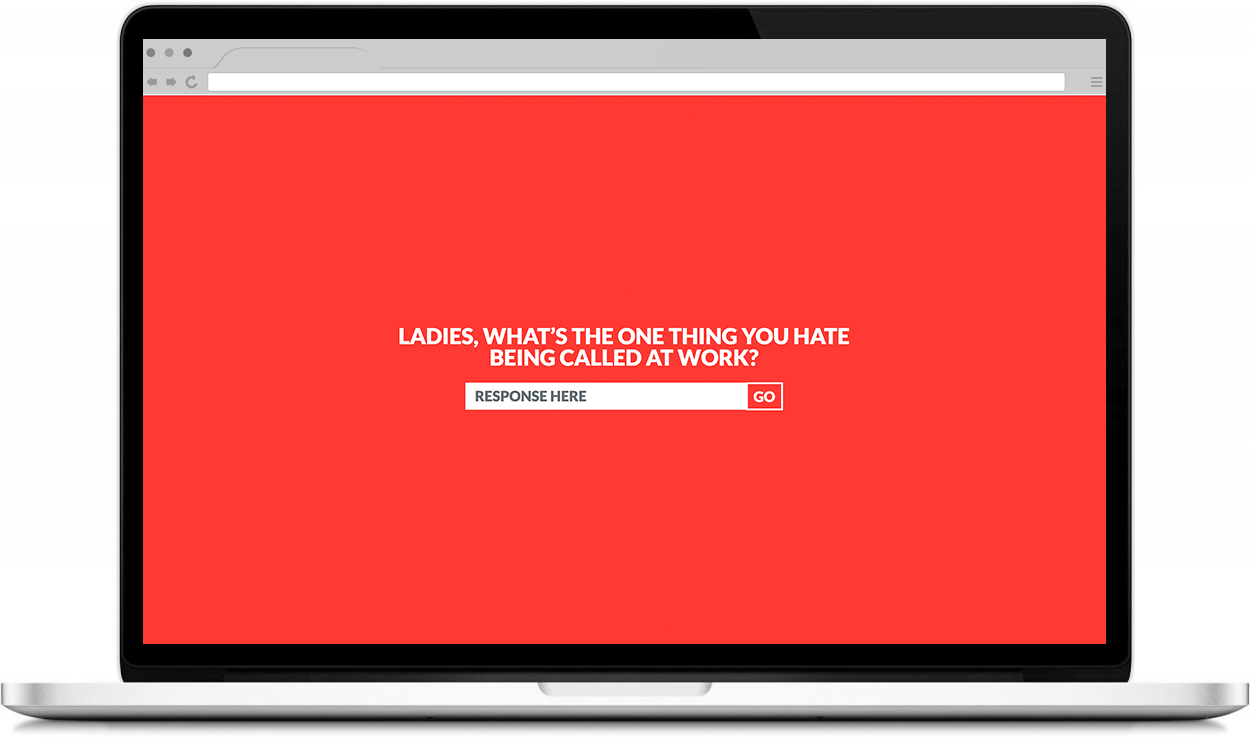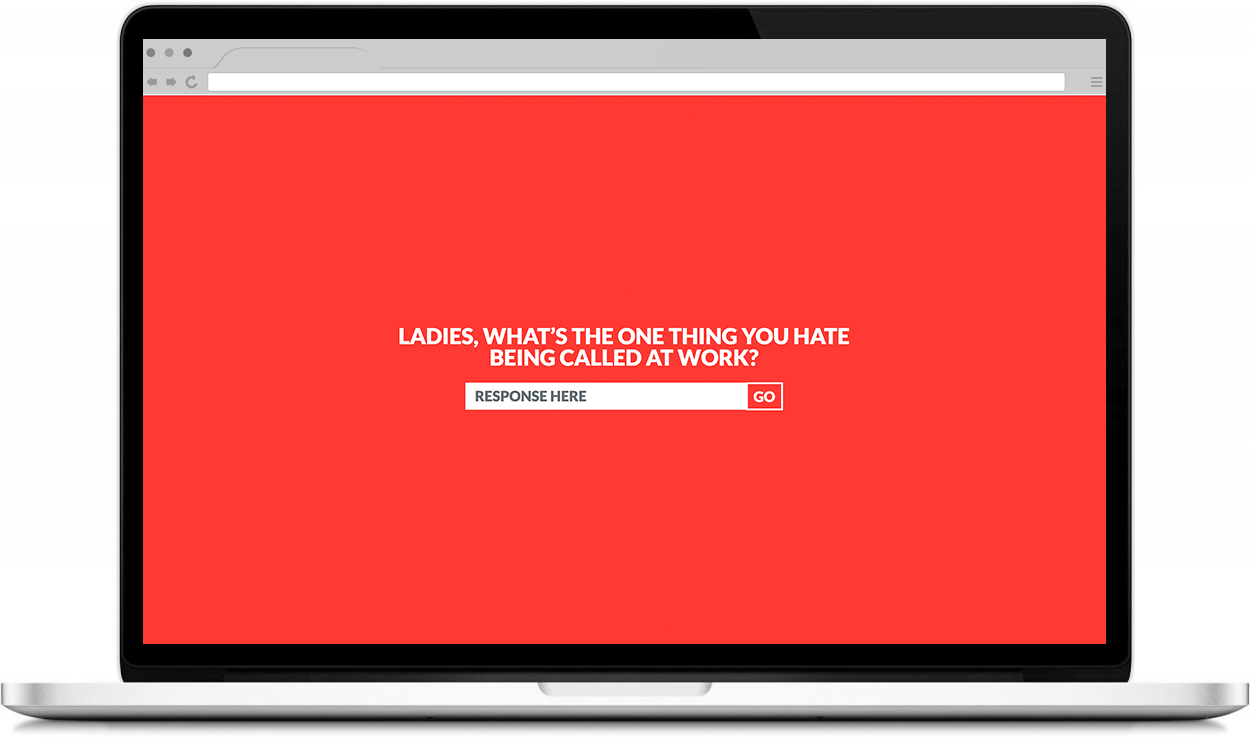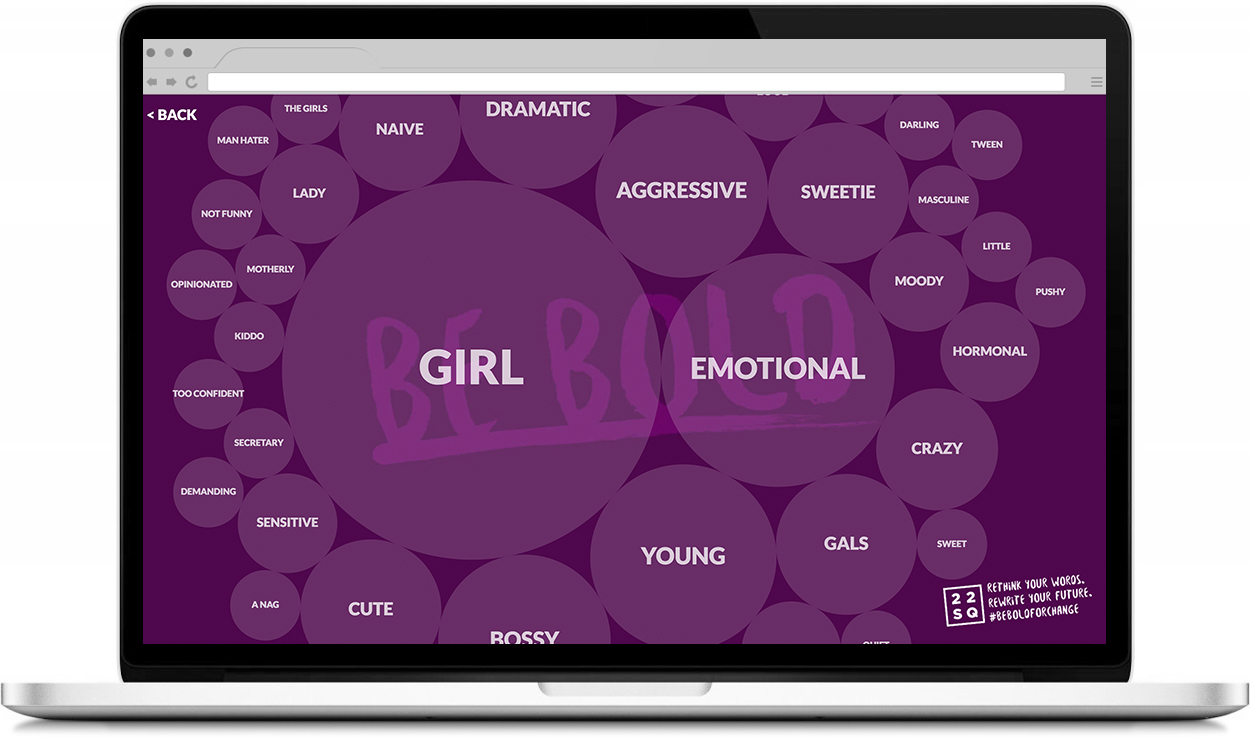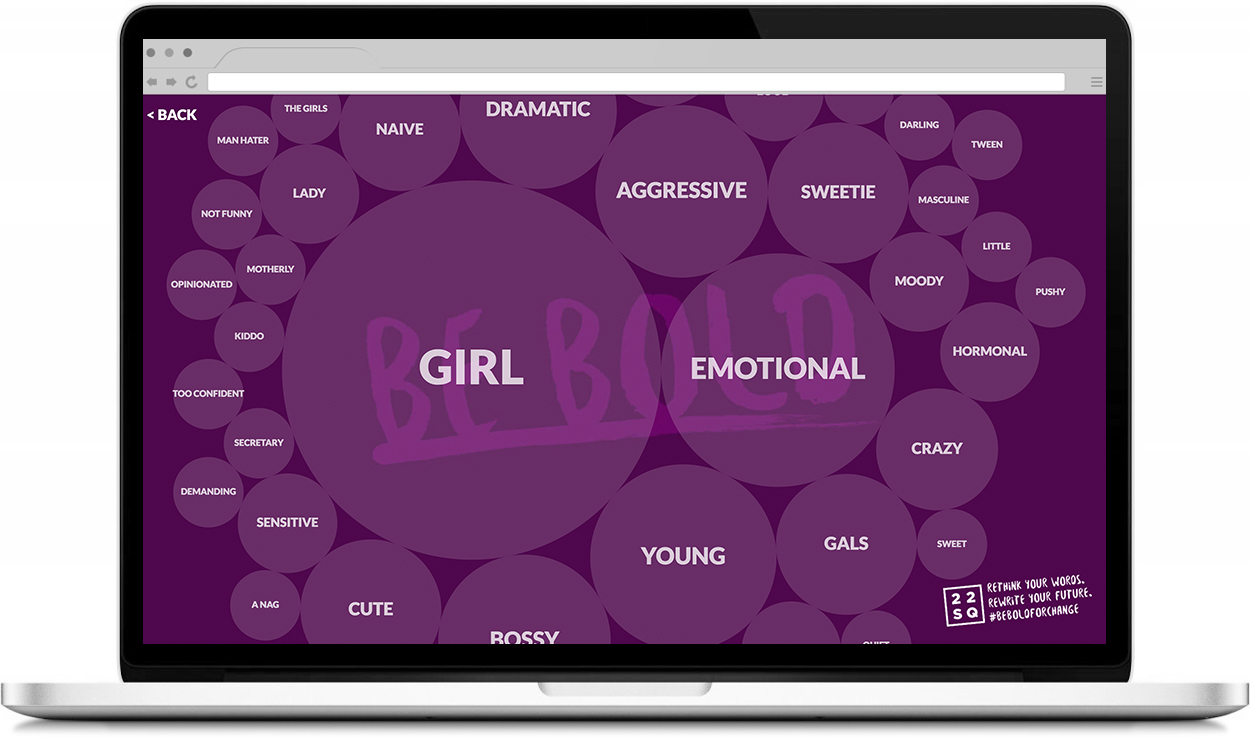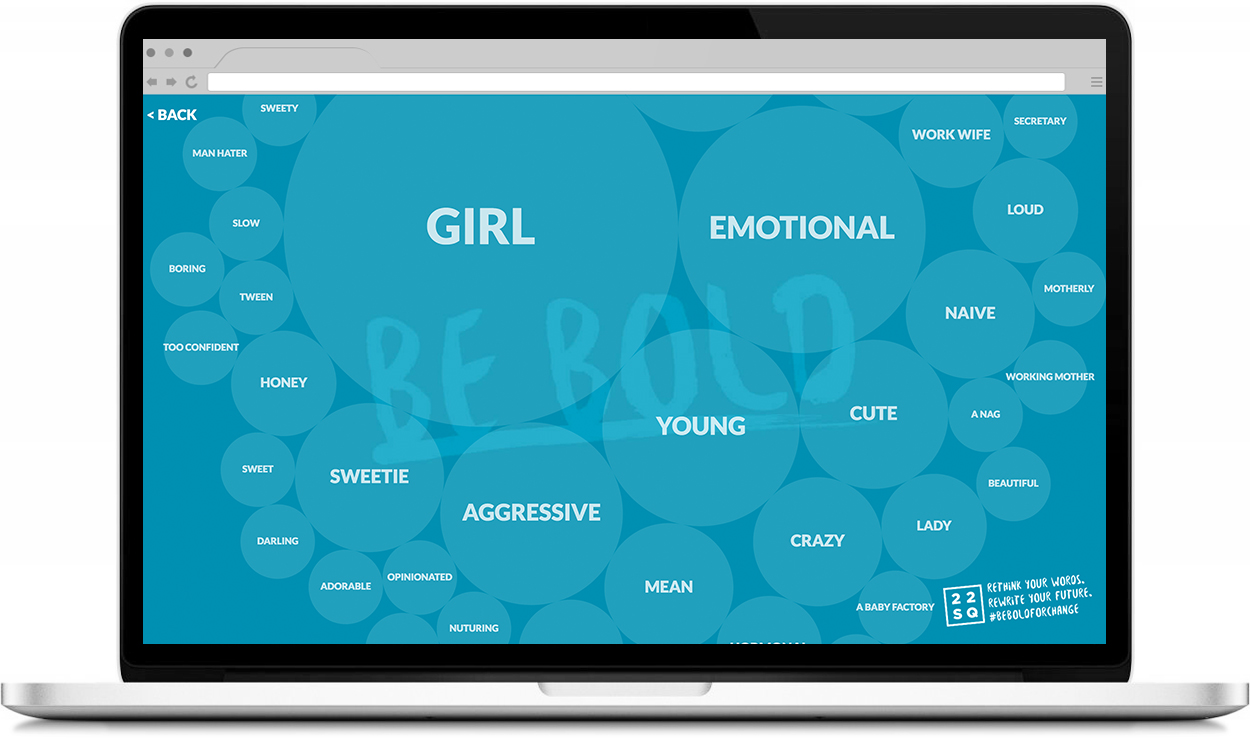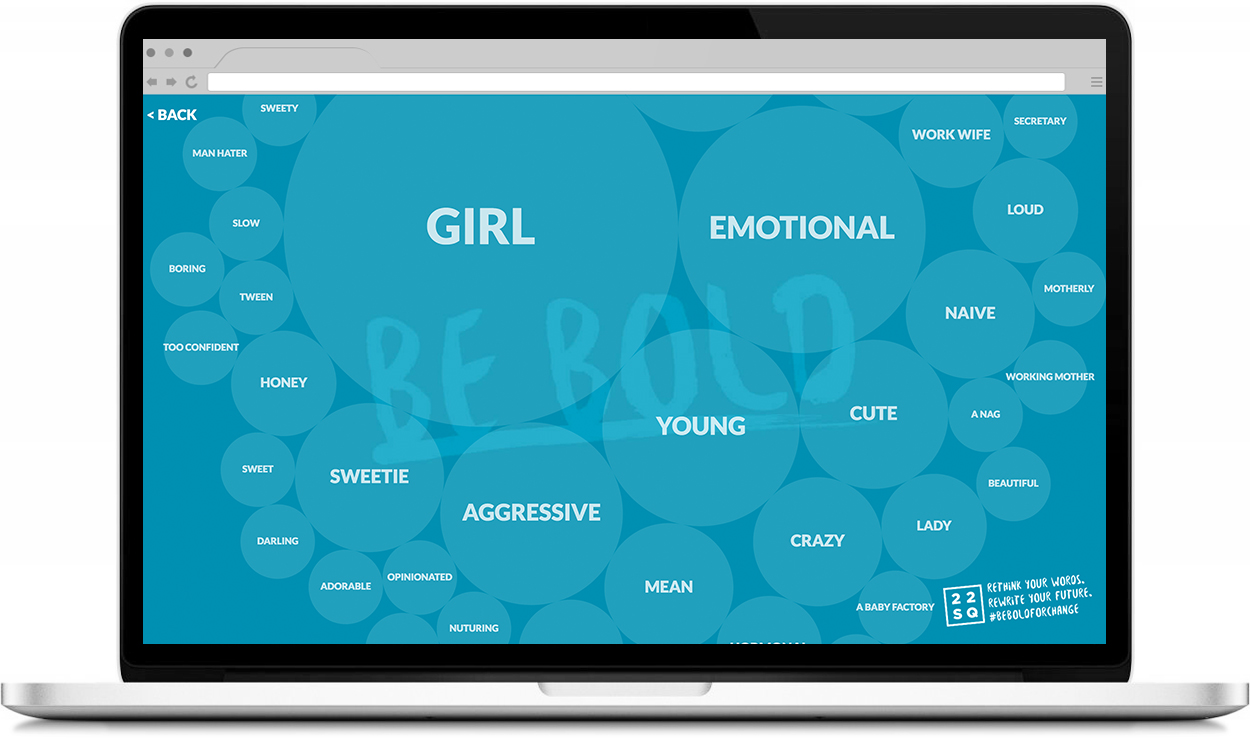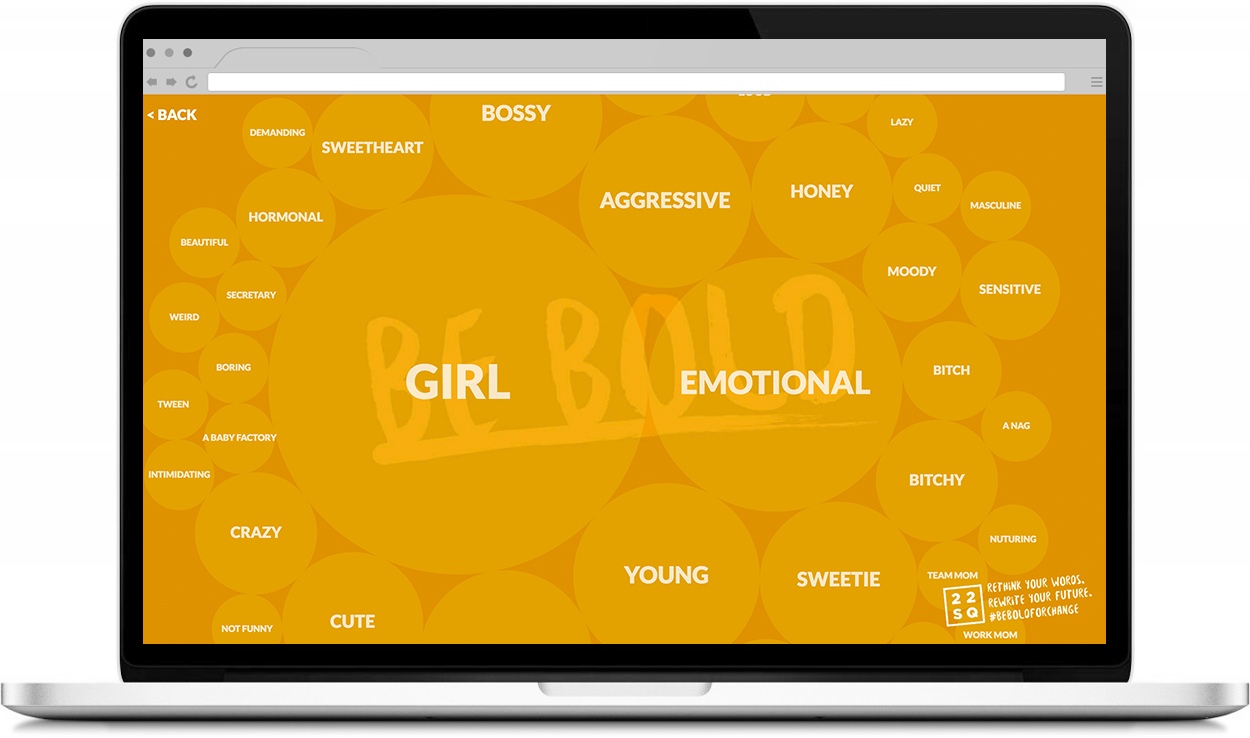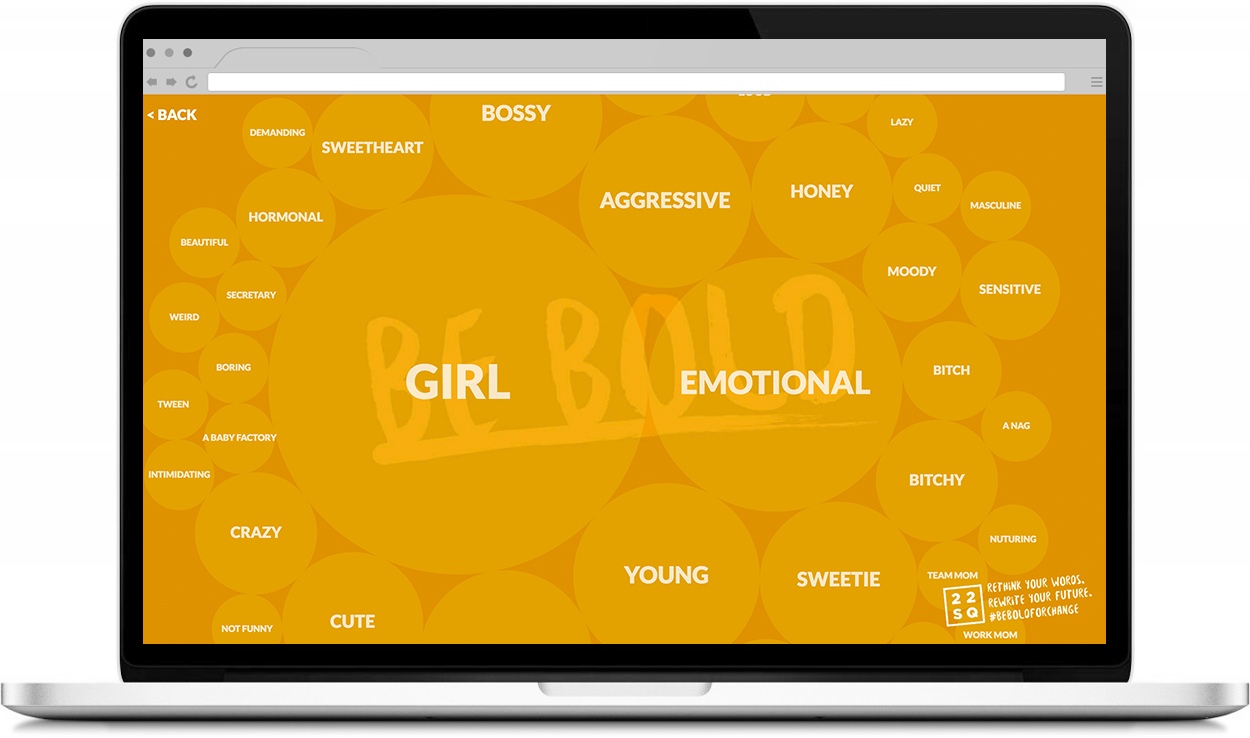 We also created animations that we shared with all of 22's employees, allowing them to participate in the idea and share which words spoke to them the most on their social channels.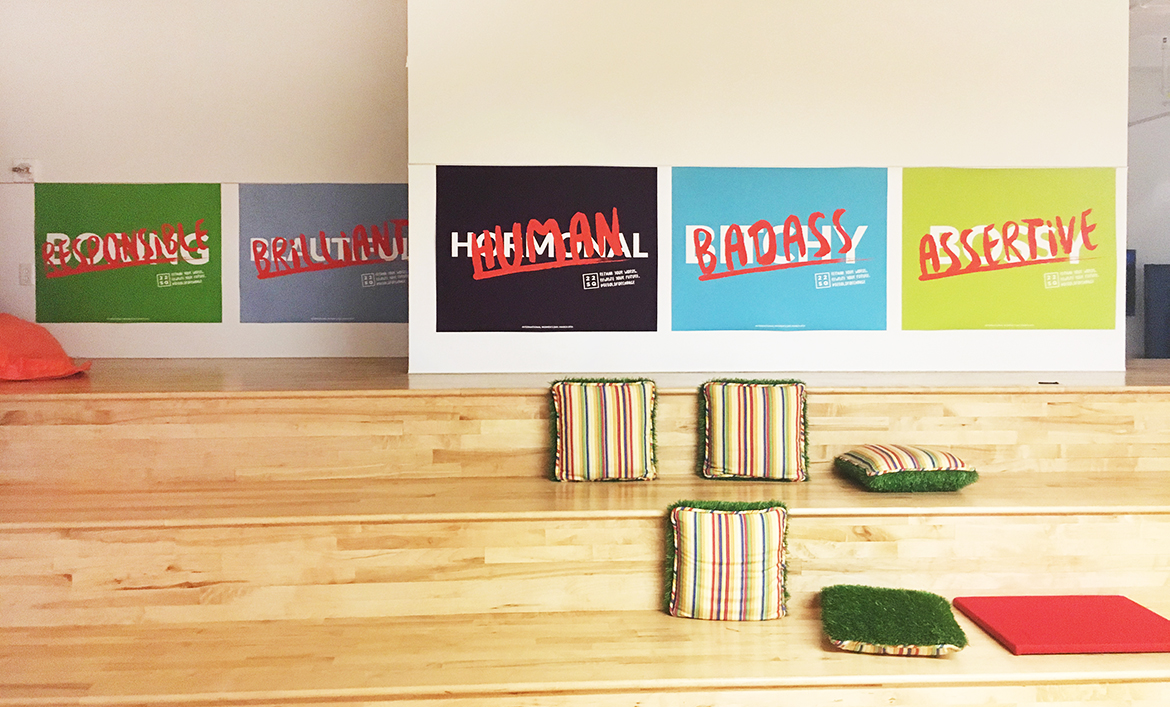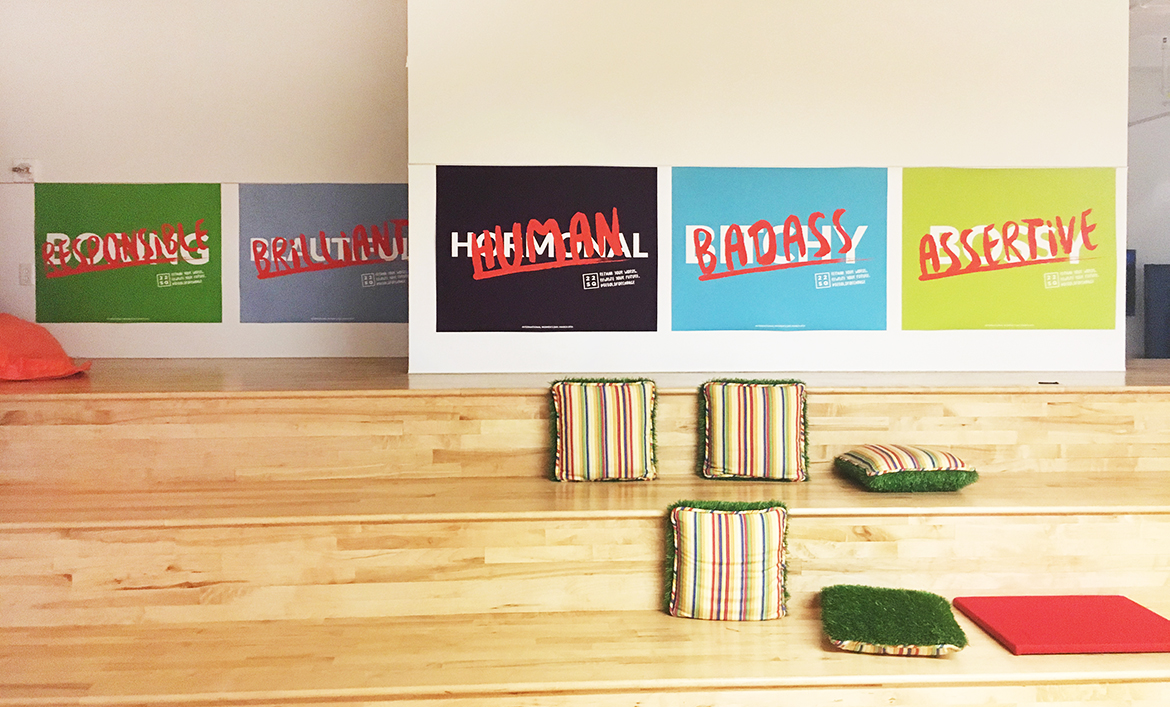 22squared Instagram
22squared is always busy creating good work for its clients. But as a company itself its own social media was lacking on the company overall culture and creativeness. Looking at 22's Instagram as a vehicle to share our brand voice with clients and new talent, since September 2016 I've been mostly responsible for 22squared's Instagram presence.
By being quick and smart with resources, collaborating with creative peers and other departments, 22's Instagram is now truly an extension of it's environment, values and culture.